28 Dec

Team innovation – better together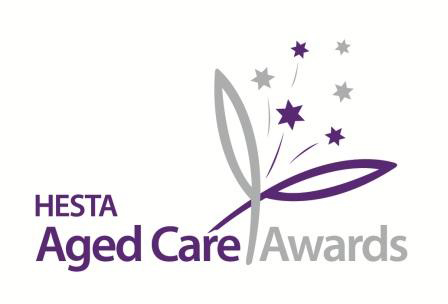 newfocus acknowledges the outstanding achievement of our client Australian Unity in winning the prestigious HESTA Aged Care Award in the Team Innovation category. Australian Unity's Better Together cottage-style service model at Wahroonga Aged Care is aimed at creating a home-like environment for residents where they have greater control and choice over their activities.[1]
A selection of residents were relocated from their traditional aged care accommodation and moved into a specially designed cottage for the 12 month trial.
This service model puts the wellbeing of residents first and foremost and seeks to offer each resident as much choice as possible (eg deciding what they will have for breakfast). The model represents a move away from an institutional, traditional way of operating towards a more flexible approach where a resident's individual needs, wishes and requests take place over organisational routine and schedules. The aim is to have a care household for residents that feels, looks and is arranged in much the same way as an ordinary home situated in a local neighbourhood.
An integral component is the internal living environment and built form, designed to be home-like with a central open plan living room and kitchen area accessible to all residents at any time, comfortable furnishings with a family style kitchen table for staff and residents to share meals together. The model places priority on the activity of life, gives staff more time with the residents, promotes multi-skilling and facilitates service flexibility.
The overall objectives of the program are to provide residents with greater control and choice over their activities, ultimately leading to a better quality of life. As stated by Helen Jones, (Australian Unity Retirement Living General Manager Strategy and Service Development), "The outcomes of the Better Together Cottage trial will help shape our future building design and roll out to new aged care projects."
newfocus has worked closely with Australian Unity to evaluate the transition to this form of care, and understands the impact on wellbeing of residents, staff and next of kin. All indicators have been pointing to a successful implementation with great outcomes for all involved, supporting the HESTA Aged Care Award judges' decision to recognise this great success of Australian Unity.
Read full the published article here:
http://www.hestaagedcareawards.com/Media/docs/Winners-Wahroonga-Aged-Care-HACA-2013-Team-Innovation-98b34e38-fe2e-4812-bf7b-cec4fb26fa9c-0.pdf
[1] http://australianunityrl.com/media-release/better-together-aged-care-program-takes-home-national-award/
newfocus is a national market research company, specialising in strategic market research and social research, with offices in Melbourne, Sydney & Adelaide.